Corporate Social Responsibility
We at Coforge believe that we will ensure that in any association with the society, society benefits substantially more than:
What society gives to us
What society would gain from any other similar association
Shiksha
Coforge, in collaboration with Coforge Foundation, runs a CSR program called "Shiksha," focused exclusively on imparting IT education, Digital Literacy, and Employability trainings to the underprivileged youth. The organization runs three Career Development Centers at Dankaur village in Greater Noida, Madanpur Khadar in New Delhi, and Bhangel village in Noida impacting thousands of youths in these communities and surrounding areas. These centers offer industry-specific courses including ones around Showroom Retail, Food & Beverages, Data Entry, and BPO disciplines. The centers also provide courses like Basics of IT, Advanced IT, Social Networking, and English Foundation.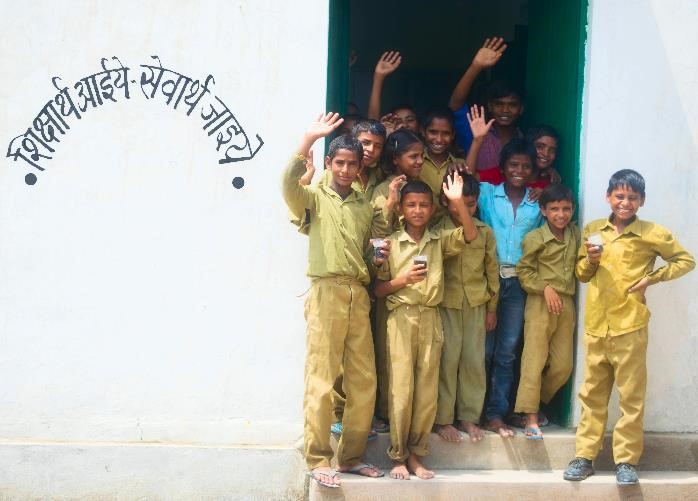 Joyous students at Raipur school
Self4Society
We are part of the CSR initiative launched by Hon'ble Prime Minister Narendra Modi. Thanks to the efforts of our volunteering Coforge employees who work relentlessly towards social causes, we were ranked amongst the top 5 organizations in the leaderboard of Self4Society across all organizations who are part of the initiative.
Noida Deaf Society (NDS)
We have collaborated with NDS in adopting some Vocational and Pre-Employment Training programs over the last few years. Each year we get associated with them by sponsoring their projects thus enabling skill development and livelihood for Speech and Hearing-Impaired Youth.
Welfare Centre of Persons with Hearing & Speech Impairment, Gurgaon
There are 7 centers under the umbrella of the society, all located in Haryana. This center has achieved tremendous feat due to effective management and holistic support from various agencies both public & private in recent years. It empowers more than 350 children of various ages.
Engagement Activities:
Art & Craft related skill development
Construction of Retail Outlet for publishing, distribution & sale of products
Showcase opportunities for self-created products in multiple office locations & Surajkund Mela
Celebration of important days such as Republic Day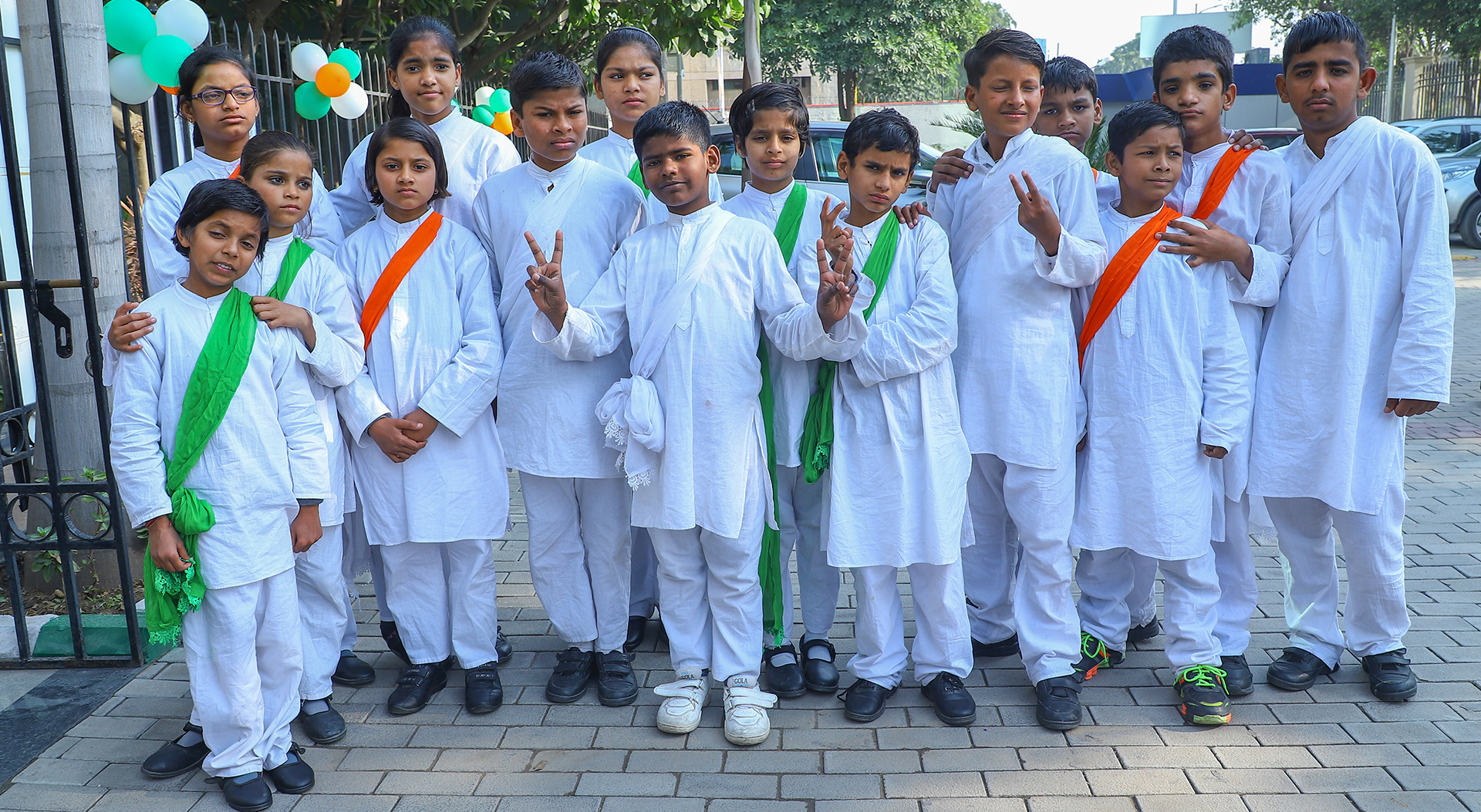 Students from WCPHSI celebrating Republic Day at Coforge Gurgaon office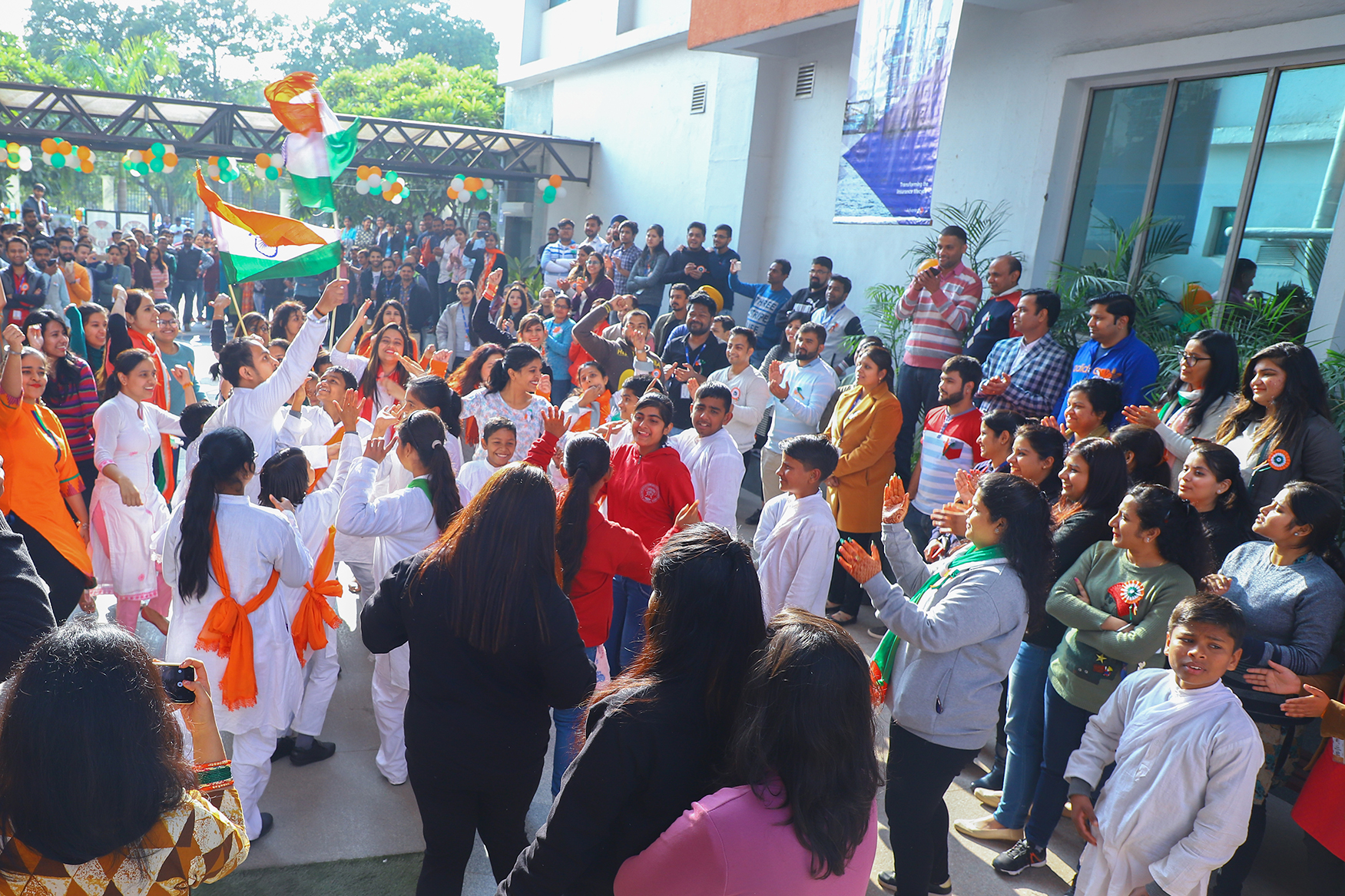 Coforge employees dancing to patriotic tunes with students from WCPHSI
Vatsalyam
We have sponsored the education of girls at Vatsalyam and supported them in other ways like developing their play area, provision of amenities, etc. Shelter Home cum primary school for daughters of lepers and beggars called "Vatsalayam Gurukul" at Village Hazipur, in Sector 104, Noida (U.P) is presently housing and educating 44 poor girls between the age groups of 5 to 17 years, whose parents are predominantly lepers and/or beggars so that such vulnerable children can be guarded against abuse if left to live in slums and can also get a fair chance to come up in life. The elder girls are also imparted with vocational skills like stitching/embroidery, candle making, and computers.