Broker 360 & Broker Portal
About the solution
Broker 360 Management Solution is a combination of 'Broker 360 View' & 'Broker Portal' features, developed leveraging Salesforce Financial Services Cloud and Salesforce Experience Cloud respectively, that have been tailored to the insurance industry needs.
This product is customized to bridge the gap between the insurance carriers and agents(brokers).
The product consolidates tasks from multiple screens onto a single screen.
All policy Sales and Service data is available on a single system, allowing the insurance carrier to gain a complete picture of agency and broker activities.
This also adds significant value to the broker's work life by automating various manual workflows on an external portal 'Broker portal'.
Business Needs / Challenges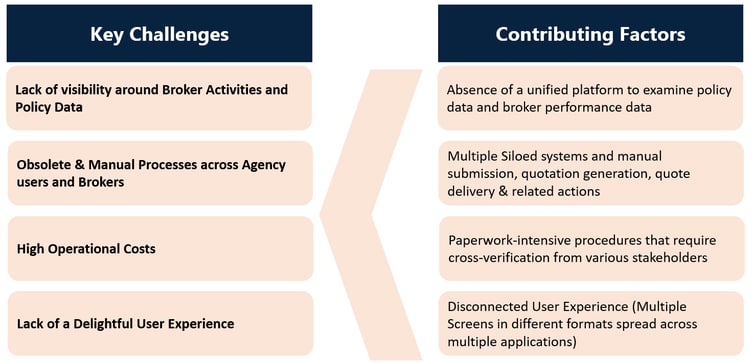 Business Value Adds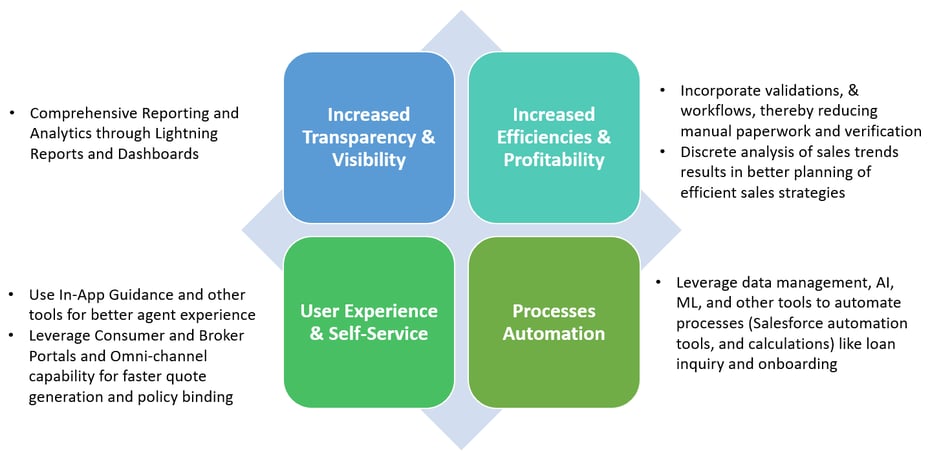 If you'd like to understand more about how we can support and enable your Salesforce/MuleSoft journey, get in touch at salesforce@coforge.com or fill out this contact form!
Why Coforge for Salesforce?
Coforge is a trusted Partner to Salesforce (MuleSoft) since 2008, delivering domain-specific, business outcome focused solutions to our Global customers. Equipped with 300+ Multi-Certified Salesforce experts having a rich mix of domain & technical knowledge, we are ready to work with your business to help you unlock the true potential of the Salesforce ecosystem, enabling your business in making the right decisions, reducing risks, and getting the maximum return on of your investment in Salesforce.
OUR CREDENTIALS
The mark we've made
Salesforce Certified Professionals
Customer Satisfaction Score