Application Delivery & Support Services

Our MuleSoft experts can help solve complex data transformation problems, ensuring API reusability, governance, visibility and sustained agility. With one of the largest pools of MuleSoft certified consultants, architects and developers on board, we provide world class application delivery and support services.
At Coforge, we take a proactive and preventative approach in providing application services that helps deliver reliable applications. From solution implementation to bespoke development, our proven skills in MuleSoft integration, API development and continuous delivery using agile methodologies, allow us to work faster towards outcomes.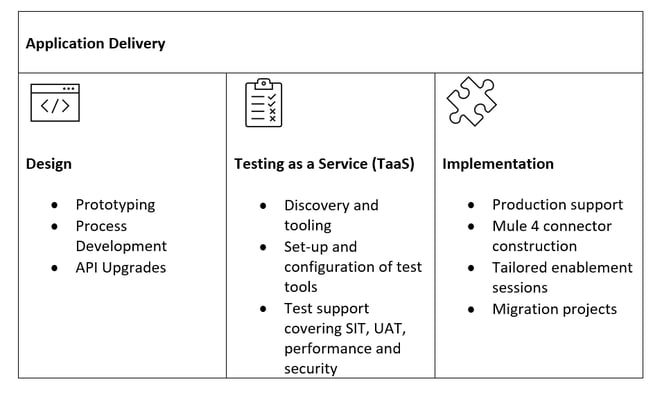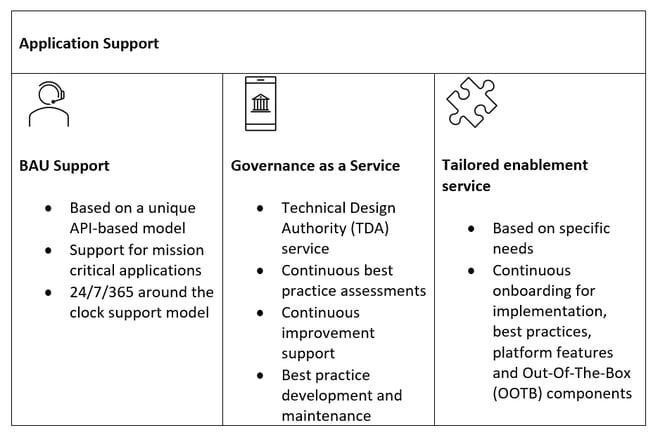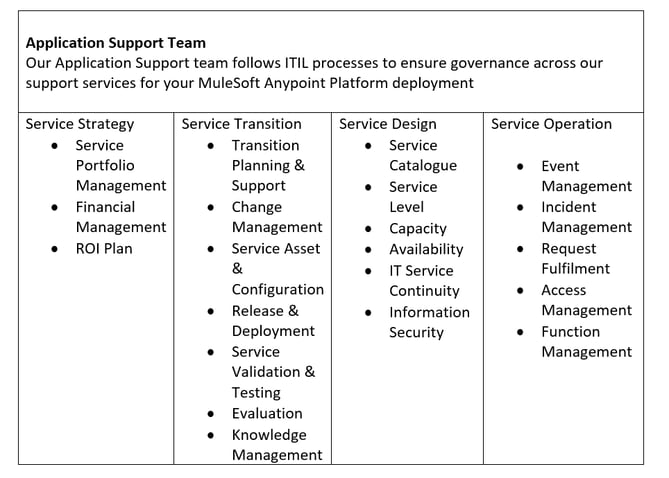 Choose your own model
We do recognize that we need to cater to the needs of our customers, the way they deem it fitting to their organization. That's why we have a variety of delivery models to choose from: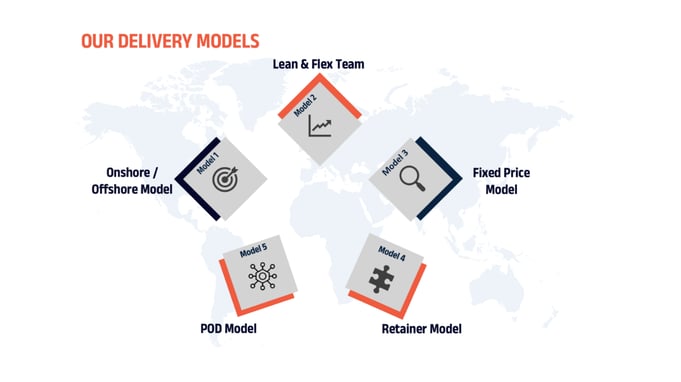 If you'd like to understand more about how we can support and enable your Salesforce/MuleSoft journey, get in touch at salesforce@coforge.com or fill out this contact form!
Why Coforge for MuleSoft?
Coforge is a Strategic Partner to MuleSoft (the Salesforce Integration Cloud), delivering end-to-end API automation solutions to clients globally and helping them deliver seamless connected customer experiences. With 400+ MuleSoft certified professionals on board, we are an authorized reseller of the MuleSoft platform, also offering high-quality professional services. Our longevity of more than 12 years and exclusive focus on the platform have given us strength and depth across the whole lifecycle, right from license reselling, to build, through to maintenance and support.
OUR CREDENTIALS
The mark we've made
Certified MuleSoft Professionals