Migration Playbook
Organizations of all sizes are using integration technology to transform their business, market, and industry at an increasing pace. Integration strategy adoption isn't a one-size-fits-all scenario. Migration Playbook can provide an adaptable tool to manage all phases of your transformation with collaborative, automated, and data-driven capabilities.
What is Migration Playbook?
A collaborative solution that enables business and technical teams to build the assets & processes that are used in large-scale migration to manage all phases of transformations for integration adoption. Migration playbook supports:
Business case development and strategic alignment
Application assessment surveys, data gathering notes, and technical discovery inventories
Reference architectures, standards, and solution architectures
Wave scheduling and resource planning
Task assignments, issue management, learnings knowledge base
Why customers use Migration Playbook
Enables collaboration between business users and technical teams -integrating data across multiple systems of record
Automates deployments using customer-specific templates and architecture standards
Increases business value by prioritizing activities and issue resolution
Migration Considerations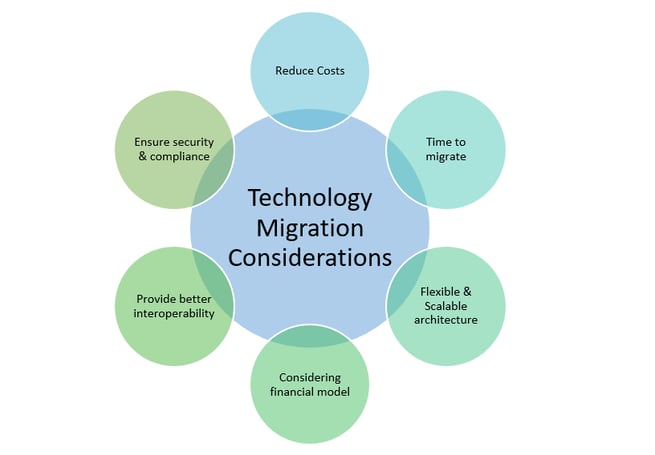 There are several aspects that an organization formulates while adopting a newer platform that resonates with its business objectives & is in line with its strategic roadmap.
Understand overall TCO that indicates long-term cost savings
Migration effort involved
Co-existence
Key considerations around infrastructure costs, cloud computing
Technologies that are used within a federated organization
Product roadmap & its support period
Coforge has devised a robust methodology and developed tools, and accelerators to help organizations drive smoother transformations, De-Risking migration initiatives by providing the most considerations prior to starting the transformation journey. There are several tool kits available for Coforge customers to embark on the migration journey:
iEval – Integration Platform Evaluation Framework - The principle aim of this framework is to evaluate, compare and select the right platform for integration and API management based on enterprise business requirements
Migration Readiness Tool Kit - Anticipate risks, costs, necessary processes & potential migration paths. The Migration Readiness solution is a structured, in-depth analysis of the workload being migrated. It asks a series of detailed questions to prepare customers for seamless migration. By following this self-guided checklist, we can ensure no important detail goes overlooked
Migration Automation Utilities - Automation comprises toolsets and utilities for repetitive tasks leading to reduced development time, quality deliverables, and accelerated time to market.
Migration Methodology – A well-drafted phase-wise migration strategy that starts with a pilot MVP mindset based on customers' real scenarios taking a hybrid approach into consideration and at the same time focusing on consumption & revenue. Then make frequent, incremental improvements based on the feedback solicited from businesses and clients by starting rolling out the product into the hands of customers.