ServiceNow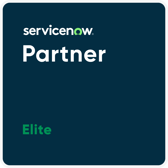 In today's digital era, business is changing its need from traditional silios environments to integrated and automated one that can help integrate and centralize business, operations, tools as well as partners. It has become critical for every organization to have an environment where all the components work seamlessly together as a unified whole.
Coforge brings to the table a blend of strong experience and expertise of both domain and technology. ServiceNow is Coforge's Strategic partner and platform of choice to deliver & manage IT services to internal as well as external customers, in-line with business goals and objectives. As one of ServiceNow's managed services Elite partners, Coforge has a dedicated ServiceNow practice & team in-place with proven track record of successful implementations and management for its customers.
Coforge has a practice of 200+ ServiceNow consultants with an experience of more than 50+ implementations across Fortune 500 customers supporting 65,000+ fulfiller licenses with over 1 million configuration items/assets in complex environments comprising of multiple integrations.
ServiceNow Expertise

Key Differentiators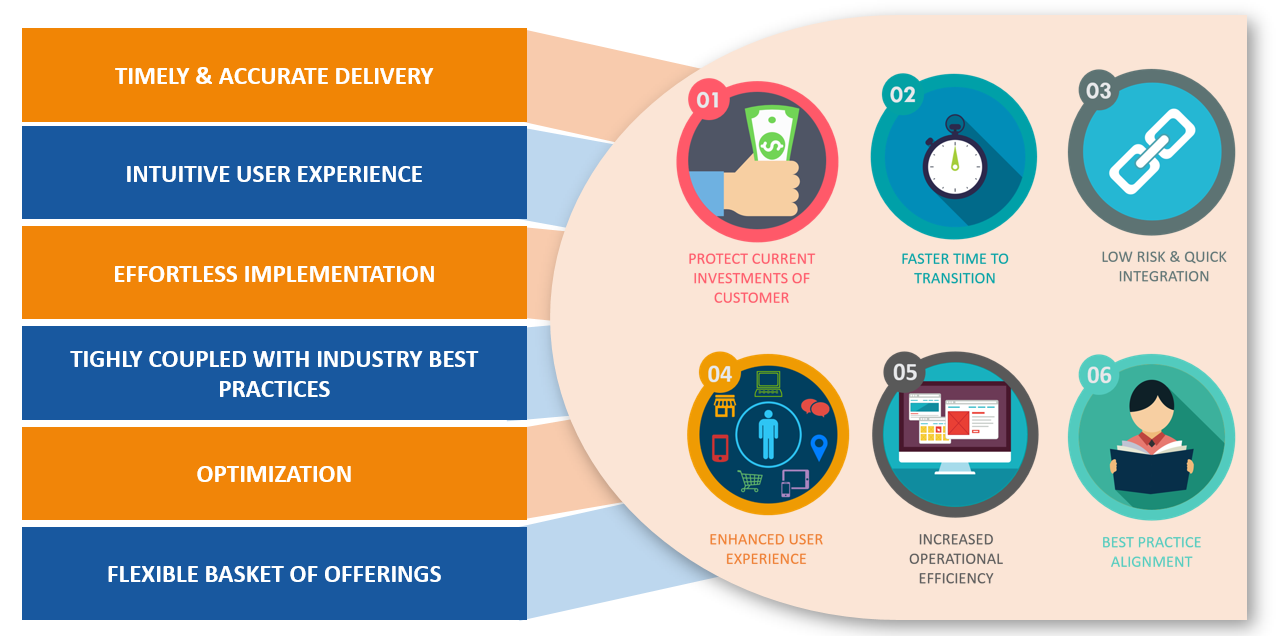 ServiceNow Offering
Product/Tool Selection
Leveraging our well researched Product Rating methodology, we provide expert advice and guidance on the most optimum product option for managing your IT and Business processes. Further, we have expertise in tool assessment and consolidation which help in optimising the costs and achieve higher productivity for our customers.
Gap Assessment
We utilize a conventional group of techniques used to analyse and define the gap between current state and desired future state for our customers. We help in improving the performance of business operations by doing the gap assessment around the processes, tools, & skill and later providing the recommendations around the identified gaps.
Process Maturity Assessment
With years of experience and expertise in successful IT implementations and management, we have created a standard set of process definitions which are in sync with the various frameworks and guidelines. We help enterprises using common mechanisms to measure the maturity of ITIL processes within an organization against these defined guidelines and help them reach there.
Requirement Analysis
We have a team of SMEs to do a focused and detailed requirement analysis by understanding the business needs and the "to be" state for their target operating model. We focus on functional/technical and transitional/operational requirements.
Process Reengineering
We help organisations by redesigning and recreating their core business processes to bring drastic improvement in efficiency, productivity, and quality of the output. We also help in reducing costs, and eliminating business wastes like redundant tools, processes, and skills.
Solution Design
We provide high-level solution designs that represent the actual solution that gets implemented after the gap assessments and requirement analysis. It involves the product/tool/ technology through which a specific process will be implemented in a specific timeframe along with the overall architecture of the solution.
Organization Change Management
We help organisations to navigate through complex transitions by facilitating Organisational changes and maintain a healthy work environment.
Delivery Methodologies (Agile/Waterfall/Hybrid)
With our prime focus towards customer's excellence, we help them transform their enterprise services by understanding their business needs and merge the right next-gen technologies like agile and hybrid with business strategies to build an intelligent enterprise. To accomplish defined goals and results within budget and deadlines, development methodology plays a key role.
Process & Workflow mapping
Our highly skilled talent pool offers a breadth of experience that can cater to the needs of the digital world while maximizing the business value of your digital investments. Before Development is kicked off, we help to map the entire process and visualize the end-to-end flow of activities.
Development
Coforge helps customers meet their business needs by providing custom solutions which are created by utilising Low Code No Code development methodologies. We have a team of Development and coding experts to provide the best solutions at optimised costs.
3rd party integrations
Coforge brings the ability to rapidly integrate services using APIs and other components through service virtualization, automated DevOps processes and adherence to standards and governance best practices. Its templated approach reduces costs while accelerating the journey towards a robust digital enterprise.
Migration (Tool & Data)
Coforge' s expertise in executing Tool and data migrations strategy, helps in crystallizing broad objectives into real execution roadmap, based on individual, department-specific, or enterprise-wide requirements, and a guided assessment of the current state.
Trainings (Process/Tool)
Coforge is highly proactive and provide dedicated tool trainings for implemented processes with, online and offline sessions, self-help Training & FAQ's manuals. These trainings and documents are detailed enough to provide answers to user's questions and can be referred at any point of time.
Go-live Support
It is critical to stay vigilant and follow hyper care process post go live of a project. Our dedicated experts are available to provide hyper care support which is essential for smooth functioning and handover of the solution, after it goes live.
Instance Setup (Dedicated/Shared)
We offer Shared and dedicated instances of ServiceNow for our customers based on their budgets and requirements. )
License provisioning
We Facilitate procurement of ServiceNow licenses if required in customer landscape for their existing setup or new products and apps that they are planning to purchase and implement.
Maintenance and Support
We provide highly scalable and expert Service support and maintenance services which are highly cost efficient in comparison to in house ServiceNow support. We also invest a lot in the upgrade of our resources to provide service excellence to you create value from investments in the long run
Enhancements
We facilitate enhancements on outside the functional scope of implemented applications for the existing customers which could be a new demand review and estimation, Application development, configuration, and integration.
Architecture and Platform Optimisation
We have experts to study, aid, and solve architectural design flaws including analysis and design of complex functionalities. We also look for performance analysis, license optimization and health check to unlock full instance potential.
Upgrade Support
We provide support to manage and execute bi-annual ServiceNow upgrade on existing instances to ensuring seamless and uninterrupted delivery and availability of services.
Helios AIOps
Combination of artificial intelligence and operations provides a multi-layer tech platforms that apply machine learning, analytics, and data science to automatically identify and resolve IT operational issues. Predicts issue before they occur, prevent impact to end users and automate remediation and resolution.
LicenseWise
Captures the ServiceNow license utilization in customer landscape. Coforge IP to track and comply with ServiceNow subscriptions.
Catalog Builder
Automate the catalog builder for low, medium and high complexity catalog. Catalog builder experience enables you to delegate the creation and maintenance of the catalog.
One-Click Translator
Translates notifications, Knowledge article, Catalog items in language of choice without procuring ServiceNow Licenses
Guardrailnow
Ensure best practices being followed by developers, Runs Scans to identify non-compliance in ServiceNow code. Health Scan utility developed by Coforge to help probe your ServiceNow instance for configurations that indicate health issues and identify opportunities to address best practices.
Amyra
Make it easy for employees and customers to resolve issues fast and get what they need, when they need it, with an AI-powered conversational chatbot.
ClickIT
Find answers and get things done across IT, HR, facilities, and other departments—all from ClickIT. Allows you to raise an incident, request , provide approval or reject and more.
Coforge has in depth knowledge around domains like Insurance, Banking & Finance, Travel Tourism and Hospitality. Using the ServiceNow Low code No Code technology we provide industry specific solutions around these industries.
Insurance
Workflows like Agent Onboarding, Policy Underwriting, and Claims Management are available specific to insurance industry.
Travel & Transportation
We are creating custom solutions for TTH industry like Transport Management, Permit Management.