Adobe Experience Manager (AEM) is a leading digital experience content management solution for marketers and IT to design, and anticipate for quick delivery of adaptable experiences across mobile, web, in-store, and any endpoint to the customer journey. It enables business users and marketers to achieve a high content pace by offering a congenital experience and ease of using it. It is a content backbone as agile and owns the glass in building customer experience and journeys. It provides a seamless omnichannel experience and helps marketers to extend the reach of the digital ecosystem.
Marketers and developers need one place to access content and the tools to do what they do best so when you get it right product your output and solutions are more productive and business-oriented, sites launch faster, and traffic numbers climb which will result and right pitch with exponential revenue growth. So, any digital foundation starts with the right content management tool and for that Adobe is a one-stop digital marketing experience solution to amplify that need.
Coforge is a bronze partner for Adobe and is a trusted partner who is always committed to providing a seamless journey to our customers with advisory support from Adobe. We help our customers by applying adobe best practices, creative services, technical solution development, and strategic solution architecture landscaping.
We as Coforge believe in sketching the true customer journey and implementing as per customer needs, our workforce is highly skilled in Adobe Experience Cloud Solution, AEM On-Prem Solutions, Adobe Forms, Adobe Campaign and Adobe Analytics.
At Coforge Adobe Digital, we're reimagining organizations goals through the Experience. We believe that customer Experiences is the key with which all customer engagement promises are fulfilled.
Our teams provide end to end services to help customers with their content and experience requirements:
Persona & Customer Journey mapping
Content Creation
Content strategy
Single view of customer
Content Operations (after go-live)
Personalized experiences to visitors
Scalable Digital Asset Management
Integrated Marketing capabilities
With this diversified and versatile approach, our experts are always inclined to help our customers as custodians to amplify new shades which could lead to their business at a new altitude and in new flying colors!
To know more about Coforge Adobe Digital Marketing Practice, please write us at: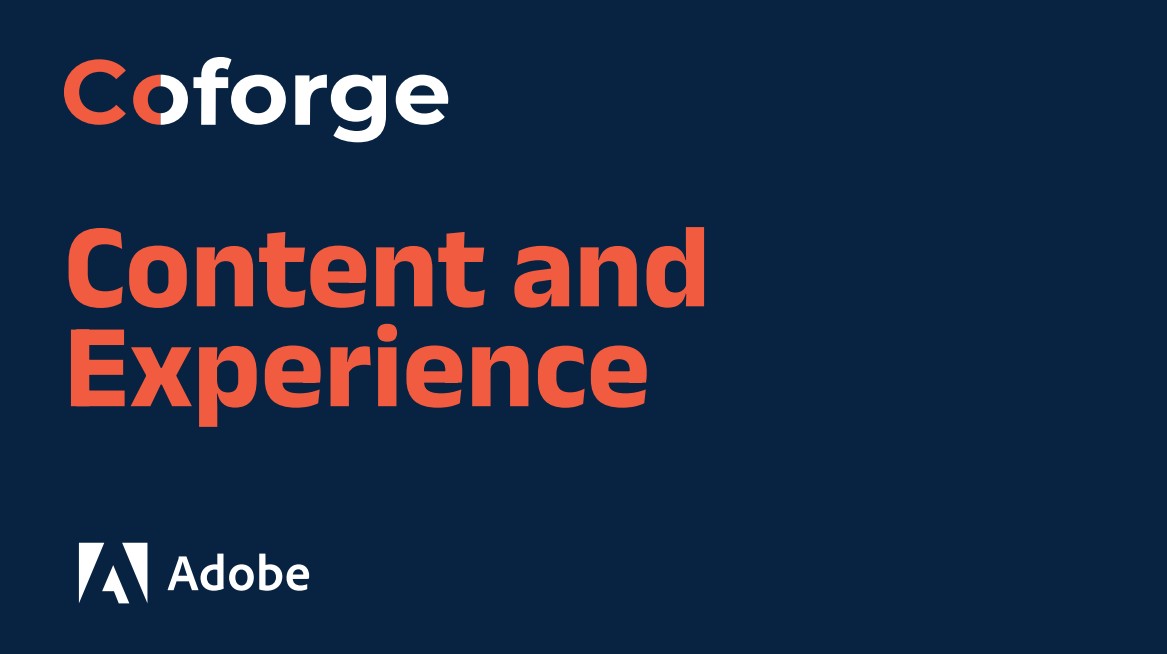 Brochure
Coforge is Partner with Adobe in order to provide customer and digital intuitive excellence for our Customers
Download Brochure