Wealth Planning Need Analysis
About the solution
Wealth Planning & Need Assessment in the Client Onboarding journey
In the overly competitive world of wealth management or retirement and financial planning, the experience potential customers will have during the first interactions with your company are critical. Coforge Swift Needs Analysis and Proposal accelerator "SNAP" built on Salesforce Financial Services Cloud, helps automate the first steps of a customer's journey. Whether it is full financial planning, retirement planning or insurance, with SNAP you will be able to increase your conversion rates with less effort.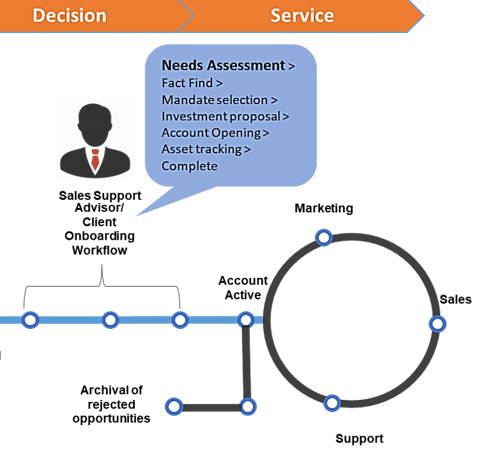 Benefits
Increased productivity
Faster time-to-offer
Seamless integration with external financial tools
Process standardization
Accurate & complete information
Unified view of leads
Extendibility to other channels
Increased conversion
Typical Flow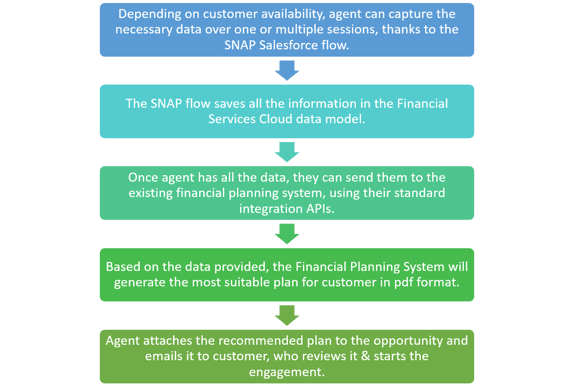 If you'd like to understand more about how we can support and enable your Salesforce/MuleSoft journey, get in touch at salesforce@coforge.com or fill out this contact form!
Why Coforge for Salesforce?
Coforge is a trusted Partner to Salesforce (MuleSoft) since 2008, delivering domain-specific, business outcome focused solutions to our Global customers. Equipped with 300+ Multi-Certified Salesforce experts having a rich mix of domain & technical knowledge, we are ready to work with your business to help you unlock the true potential of the Salesforce ecosystem, enabling your business in making the right decisions, reducing risks, and getting the maximum return on of your investment in Salesforce.
OUR CREDENTIALS
The mark we've made
Salesforce Certified Professionals
Customer Satisfaction Score