Lending Journey Orchestration
About the solution
Lending Journey Orchestration
Reimagine Customer Onboarding Processes to build Journeys for Lending & Banking Apps

Reusable Low Code / No Code Solution that is easily configurable for Lending (Personal, Auto), Credit Cards or Retail Banking
Business Need & Challenges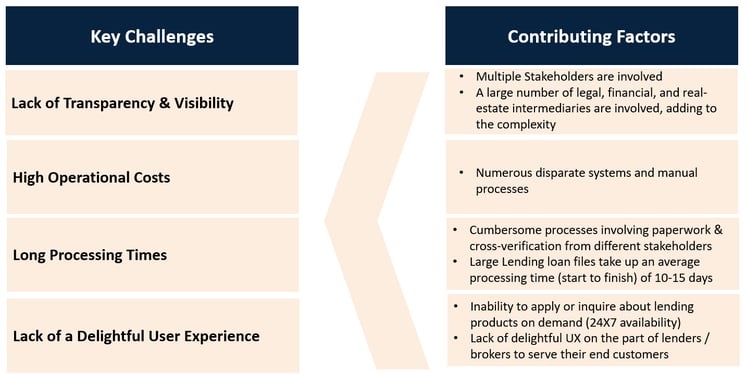 Solution Capabilities
Solutioned through dynamic, channel-specific Questions asked to Applicants to complete the Application and meet the Bank / NBFC requirements along with meeting FCA regulations
Facilitation of sequencing of the set of questions for a particular journey while rearranging the same for another journey
Error Framework managed via different messages (warning, notification, etc.) informing and directing user to the next action
Version Control for journeys managed and saved in PDF format (Audit history applicable to specific fields including question text)
Benefits
Single source of the truth for all Lending Journeys
Reusability for different journeys and reduction in effort and cost of solution delivery
Allows custom elements to be added easily by business users to a journey as required i.e., to cater to specific journey steps unique to a given journey
Provides the ability to the Customer to add or amend journeys in real-time
Improves Lending journey cycle time by 50-60%
Business Value Adds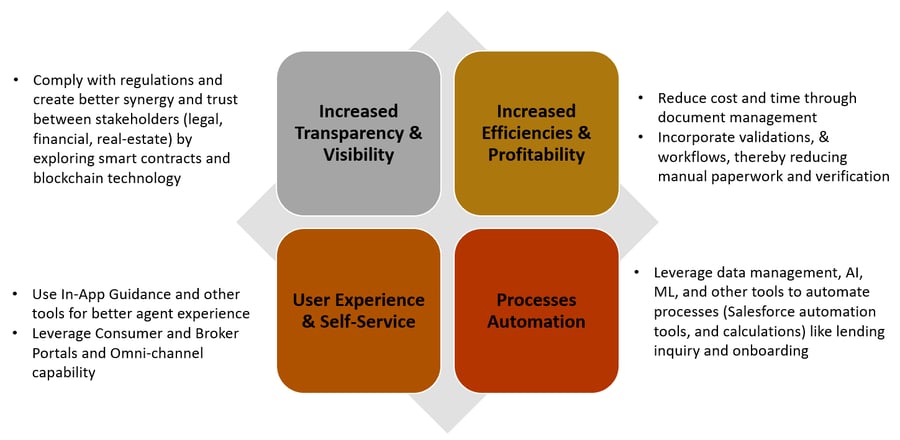 If you'd like to understand more about how we can support and enable your Salesforce/MuleSoft journey, get in touch at salesforce@coforge.com or fill out this contact form!
Why Coforge for Salesforce?
Coforge is a trusted Partner to Salesforce (MuleSoft) since 2008, delivering domain-specific, business outcome focused solutions to our Global customers. Equipped with 300+ Multi-Certified Salesforce experts having a rich mix of domain & technical knowledge, we are ready to work with your business to help you unlock the true potential of the Salesforce ecosystem, enabling your business in making the right decisions, reducing risks, and getting the maximum return on of your investment in Salesforce.
OUR CREDENTIALS
The mark we've made
Salesforce Certified Professionals
Customer Satisfaction Score