Flight Disruption Management
About the solution
Typically when a flight is delayed/ canceled, airlines, handlers or assistance companies issue hotel or meal vouchers by interacting with the customers via various channels, and internally leveraging the Claims Management Apps. The solution is custom built to make this process a seamless one for all parties involved.
Challenges in the manual Voucher Generation:
High printing and management costs
Wastage of precious paper
Delays/ Slowness in the distribution of vouchers
Bad user experience
Manual Intervention with possibility of human errors
High possibility of fraud

Typical Flow

Benefits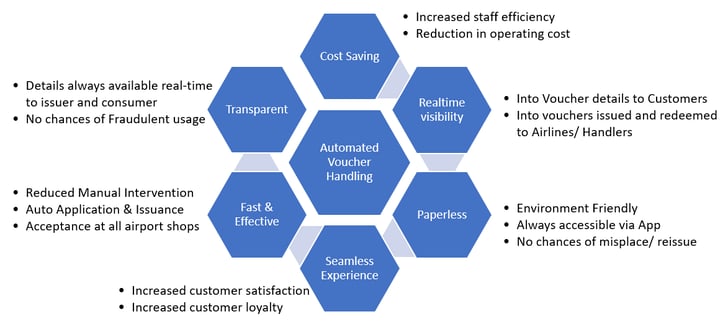 If you'd like to understand more about how we can support and enable your Salesforce/MuleSoft journey, get in touch at salesforce@coforge.com or fill out this contact form!
Why Coforge for Salesforce?
Coforge is a trusted Partner to Salesforce (MuleSoft) since 2008, delivering domain-specific, business outcome focused solutions to our Global customers. Equipped with 300+ Multi-Certified Salesforce experts having a rich mix of domain & technical knowledge, we are ready to work with your business to help you unlock the true potential of the Salesforce ecosystem, enabling your business in making the right decisions, reducing risks, and getting the maximum return on of your investment in Salesforce.
OUR CREDENTIALS
The mark we've made
Salesforce Certified Professionals
Customer Satisfaction Score