MuleSoft Consulting Services

Having 12+ years of experience in delivering end-to-end API automation solutions to clients globally, Coforge leverages the learnings and knowledge to develop integration strategies that deliver real value.
Coforge's MuleSoft consultants collaborate with your stakeholders, assess your technology landscape to develop a befitting solution blueprint for your organisation. We ensure to deliver you integration best practices, governance, agile delivery models, a fully scoped and budgeted solution, along with its blueprint.
Our MuleSoft Strategic Consultation includes a package of services such as:
MuleSoft

Managed

Services

Platform Assessments
Platform Sizing and Set-up
Architecture and Design Assessments
Code Assessments
DevOps Maturity Assessments
Go-Live Readiness Assessments
C4E Maturity Assessments
With our ongoing MuleSoft Application Support Services and MuleSoft Managed Services, we also ensure you keep getting the best ROI out of your MuleSoft investment.
Our 4-step consulting approach
At Coforge, our MuleSoft consultants take a 4 step consulting approach to ensure a successful MuleSoft implementation. This approach allows us to listen, ask questions, define the initial situation and discuss the potential pitfalls and opportunities. All of this comes together to minimize risks and develop the ideal Mule solution for our customers.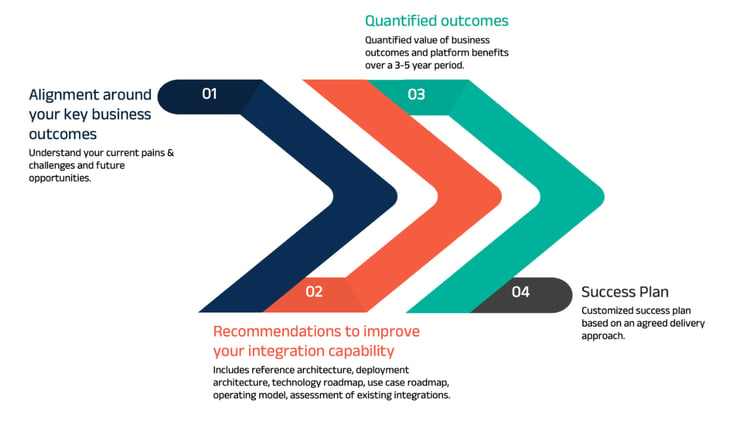 Our areas of focus to uncover problems and opportunities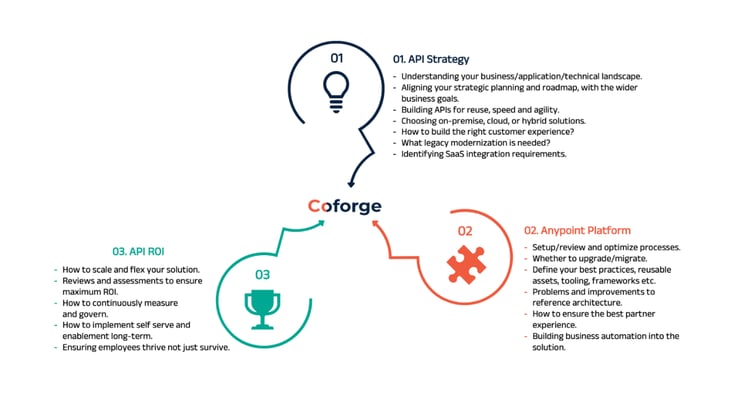 Choose your own delivery model
We do recognize that we need to cater to the needs of our customers, the way they deem it fitting to their organization. That's why we have a variety of delivery models to choose from: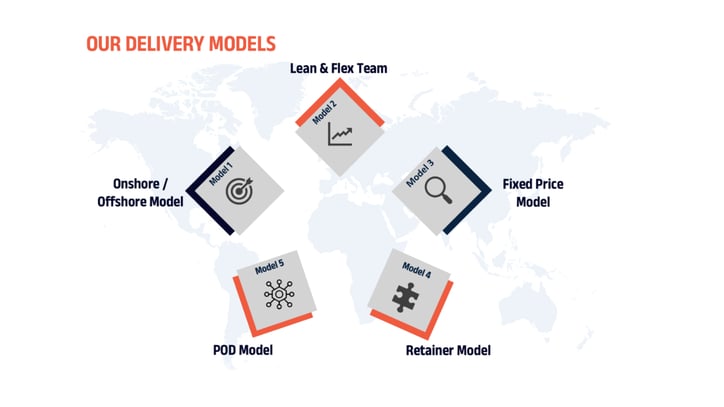 If you'd like to understand more about how we can support and enable your Salesforce/MuleSoft journey, get in touch at salesforce@coforge.com or fill out this contact form!
Why Coforge for MuleSoft?
Coforge is a Strategic Partner to MuleSoft (the Salesforce Integration Cloud), delivering end-to-end API automation solutions to clients globally and helping them deliver seamless connected customer experiences. With 400+ MuleSoft certified professionals on board, we are an authorized reseller of the MuleSoft platform, also offering high-quality professional services. Our longevity of more than 12 years and exclusive focus on the platform have given us strength and depth across the whole lifecycle, right from license reselling, to build, through to maintenance and support.
OUR CREDENTIALS
The mark we've made
Certified MuleSoft Professionals