Airport Operations
Modern Airports are focused on maintaining uninterrupted operations and providing hyper-personalized services to passengers. With the Airports wanting to leverage emerging technologies to achieve their objectives, the need for APIs has greatly increased.
APIs ensure that the technology ecosystem of Airports is able to seamlessly integrate with emerging technologies and that the benefits generated are shared across businesses. Coforge with its extensive experience in implementing API management platforms enables Airports to enhance customer experience and maintain uninterrupted operations.
Successful digital execution requires the integration of digital with other digital or non-digital platforms. Integration is a key enabler to make digital initiatives successful. Using our service-oriented analysis, development approach, and Microservices reference architecture, our engineers tackle complex integration projects to yield business agility and faster time-to-market.
Our areas of expertise include:-
Passenger: Check-In, baggage drop, immigration, lounge, retail, baggage handling and Reconciliation, customs, departure, and baggage information

Operations: Flight Management and Planning, Slot management, Resource Management, and Planning, Airport, Operational Database, Airport Collaborative Decision Making, Passenger Queue Management, Incident Management, Flight Information Display System, KIOSK, Security/Immigration/Customs Gate Management, Baggage Handling, and Reconciliation, and Meet and Greet / Lounge

Cargo: Flight Management, AWB Management, Warehouse Management, Export, Import, Transshipment, ULD Management, and Customs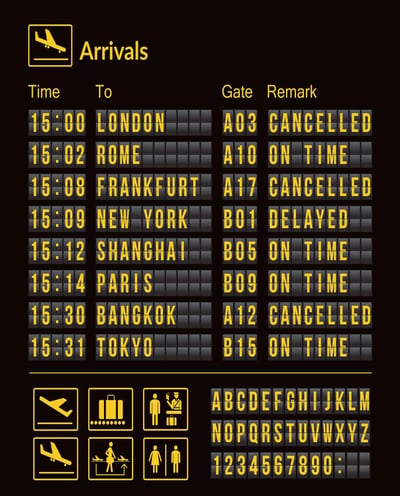 Coforge with its expertise in Enterprise Application Integration enables:-
Development, maintenance, and testing services for API, application integration & Microservices
Designing the roadmap solution architecture
Designing a customized solution architecture
Integration across multiple areas in the airport like ATC, baggage, flights, FIDS, VDGS, PAVA, central billing, fire detection, cargo, and assets (like check-in counters, baggage belts, gates, and vehicles)