Passenger Service System Migration
A key differentiator for Coforge has been its PSS capabilities. Coforge has been associated with 10+ PSS migrations. With the added experience of world's leading products, Coforge has built a deep understanding of various domains including reservation, inventory, check-in, etc. ​
This unique capability has helped us reduce the time taken for knowledge transfer, understanding data structures, integration, and designing test activities while working on PSS systems. ​
Being conversant with the top data provider's formats, we have helped clients migrate their data warehouses to integrate using these new formats. A key accelerator in this space is our reusable test repository, consisting of over 15000 reusable test scenarios that not only cover the core PSS but the entire airline ecosystem including upline and downline systems.
Our Passenger Service System offerings include:​
Custom development
Support, Maintenance, Enhancement​
Package Implementation​
Migration and Modernization​
Testing
Areas in which we provide PSS Services:​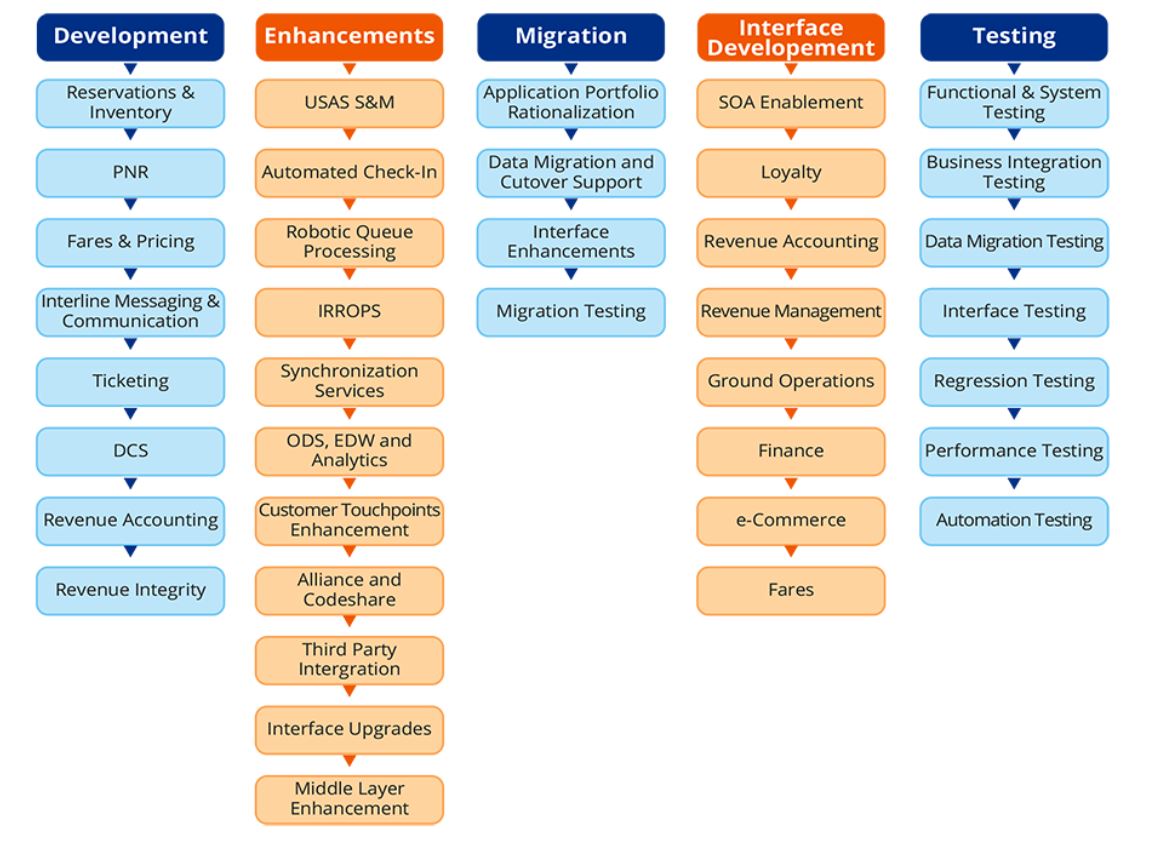 All major passenger service functions including shopping, reservation, ticketing, check-in, seat assignment, and ancillary service sales.​
Following are the Passenger Service System accelerators:​​
PSS integration partners​
Reference integration architecture​
Well-defined data migration methodology​
Risk-based testing framework​
Our test repository, coupled with automation, allows us to speed up the process of migration by over 70%.
Coforge's notable success stories include:​
Australia's top airline has completed PSS migration in a record 9 months' timeframe​. We are currently delivering System Integrator Services for PSS Migration for a leading flag carrier of UAE