Diversity & Inclusion
Gender diversity today is no longer a corporate responsibility charter but a sound business practice, with independent studies clearly pointing out the direct correlation between diversity and profitability of companies globally. This is especially true for the IT services industry where talent availability is a key factor for growth.
In line with our vision that states our growth is the derivative of the growth of each one of us, we foster a non-discriminatory environment that nurtures and supports people from all backgrounds, nationalities, cultures, genders, and orientation.
We have positive regard for each one of us and embrace gender, culture, and social diversity.
Culture
People from 41 different nationalities work with us, thus bringing great cultural awareness to the table. With over 10,000 employees serving clients across Americas, Europe, Asia, and Australia, Coforge fosters a culture of Diversity and Inclusion. Our focus on Positive Regard is reinforced by our gender-neutral policy on prevention of sexual harassment.
An exclusive training program, GlobeSmart provides Team Coforge with global business knowledge. It develops the skills needed for effective global collaboration and enables learners to work effectively across cultures.
Annual Days, celebrated in key geographies every year, symbolize our leadership's commitment to Diversity and Inclusion.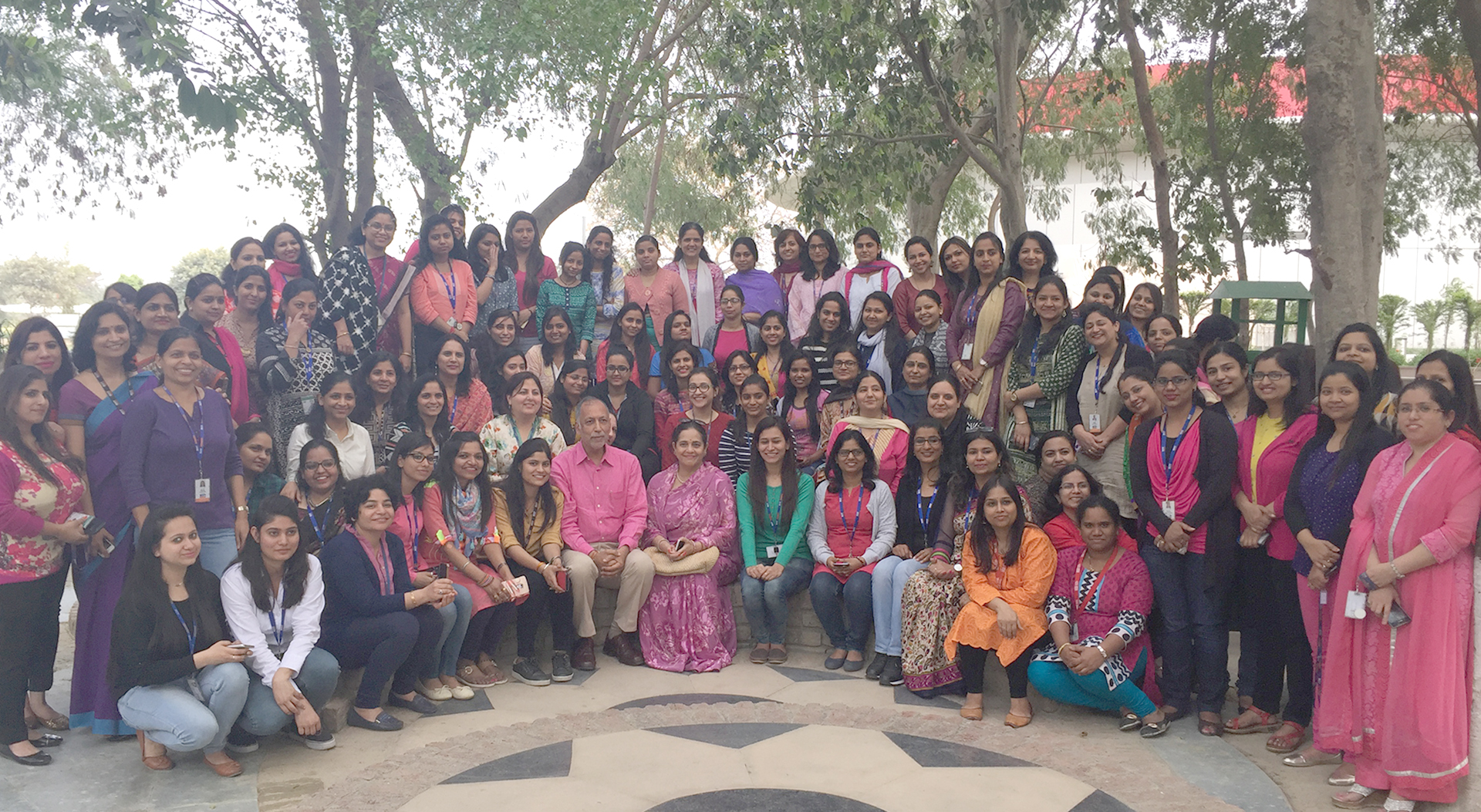 Addressing our women staff on International Womens' Day
Policies & Programs
We have been addressing diversity holistically by promoting equal employment practices, and by providing an enabling environment to learn and grow.
We launched EMPOWER, which signifies our intent to Enable, Mentor, and Prepare Organization's Women for Equal Representation. To meet this intent we have been focusing on the following areas:
Educate: We need to make sure that our leaders are unbiased and inclusive and that our women are ready to take charge. Our work environment has to be congenial to support our women employees in realizing their full potential. Women in their critical maternity phase have to be supported with extra guidance. To enable all of this, some of the provisions we have in place are:
With Due Respect:

Leaders are educated on unconscious biases.
Reach for The Sky:

A year-long education and coaching program for enabling mid-level women leaders to reach higher levels.
Breakthrough

- An external program for some of our returning mothers to build career resilience.
Examine: The Employee Engagement Survey conducted annually analyzes the impact of engagement on men and women to understand their experience. The findings help in charting the way forward.
Encourage: Our women should always feel safe and work in an enabling environment. To enable this, we have made the following provisions:
Leave Policy: 6 months of maternity leaves and leaves for adoption, miscarriage, and surrogacy.
Prevention of Sexual Harassment Policy (POSH): Our gender-neutral policy is committed to providing a work environment free from harassment. Additionally, POSH training instills an understanding of Dos and Don'ts at the workplace.
Rewards & Recognition: We regularly encourage teams that are doing well on diversity and inclusion.
MoMentoring: One-on-one coaching and education program for support in pre-during-post maternity stages.
Cradle/Crèche: A home away from home for kids on office premises.
Infra Support for Expecting Mothers: Amenities like a footstool, special chair, and laptop stand for physical comfort, and reserved parking slots and reserved seats in the bus as additional benefits.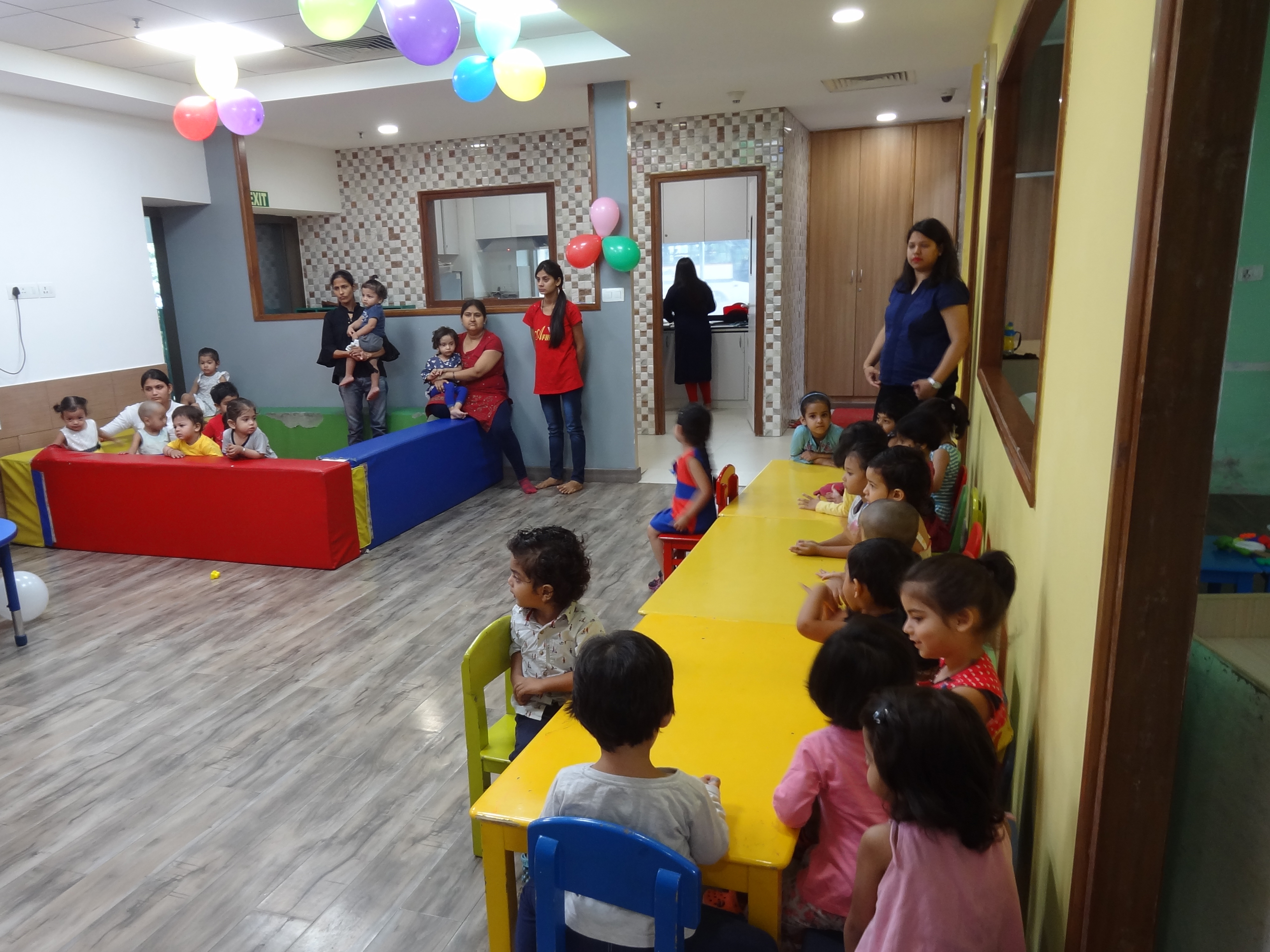 Cradle facility for little ones of Team Coforge
Engage: We want Team Coforge to be leading a fulfilling life. For this, we drive engagement activities throughout the year, to enable everyone in taking charge of health, finance, career, social, and emotional aspects. Men and women get the opportunity to learn from experts through focused sessions, and the environment is conducive to building networks through a plethora of activities around wellness, self-defense, sports, etc. Annually, we celebrate International Women's Day for a month with a lot of fanfare around focused diversity objectives.

Learning self-defense techniques